If you love nature and want to study birds, then you will become an ornithologist. The study of birds is an interesting field where people study their anatomy, ecology, behavior, physiology or even evolution. Therefore, this is what you will be walking into if you want to study ornithology. Part of the work of an ornithologist is to continue research in this field. Experts observed and record birds mating behavior, migration trends and interactions with animal species in general. 
Through help with biology homework ornithologists, you can get to learn more from them. They are experts in this field and would be very instrumental in shaping your future as an Ornithologist. If you are planning to go this route, be prepared to travel to remote places with less modern amenities and less human interaction.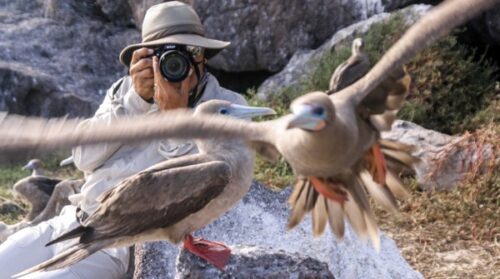 Becoming an Ornithologist
Now that you understand what it is to become an ornithologist, here are important tips to use to succeed:
Get a degree in wildlife biology or zoology.This is very important. You wouldn't be allowed to interact with birds at this level if you haven't gone to school to study about them. In the course of learning, you will cover areas such as conservation biology, wildlife science, ecology vertebrate anatomy and genetics. 
Pick a school with a proven dedication to ornithology. This will be a strong pillar for anyone interested in this field. Research centers, councils and labs devoted to this field would be great learning centers. A school with extra resources in this area would help you a lot.
Look for hands-on experience in the field. This can be achieved through internship and volunteer programs at zoos, local bird organizations and wildlife rehabilitation centers.  
Participate in research as well. You can get credit for honors research. It will be a great way for you to get research experience, especially if you have plans to get into a graduate program. 
Search for employment once you have an undergraduate degree in wildlife biology or zoology. There are jobs at zoos and in wildlife research centers. This will help you gain experience as you work. Keep seeking more knowledge and volunteering to experience the world of ornithology. 
Go for further studies in the field. A master's degree and PhD with a keen focus in Ornithology would be a perfect idea for you. Some graduate programs in wildlife biology and zoology provide courses that are closely related to ornithology. 
Consider completing an ornithology-focused thesis. Most importantly, look for faculty members with interests in ornithology.  
Register for a field course. Get a field course, usually available in some graduate programs. Here, you will be taught specific ways of studying animals in their natural habitats. This will help you study more and get experience outside the classroom setting. 
Use your qualifications to secure a job in the ornithology world. Your papers and experience acquired over the years will be instrumental to your success. Therefore, ensure you use them to get employment in this field. That is the only way you can continue growing. You can consider working in the field or teaching in the same field based on your qualifications. 
Join an ornithological society. Being in the company of people with similar interests is a valuable effort. Your net worth in the field is comparable to your network of ornithologists. Here, you will get access to publications with research highlights and news on existing ornithological topics.   
Your Dream Ornithologist Career 
Everything is possible with the right guidance. Your journey to becoming an ornithologist starts with gaining relevant knowledge in the field and getting experience through working in the same field.
Additional resources: 
-Learn about protecting your ornithology business with Cerity
–The details and benefits of pet insurance
–The safety net your small business needs