What Is Pet Health Insurance?
What is pet health insurance? Pet health insurance is a policy that a pet owner buys from a pet health insurance provider to help mitigate his costly veterinary bills. Pet health insurance is akin to what human insurance policyholders get when they file for a health insurance scheme. It can be all-inclusive or it can only cover part of the veterinary bills for your pet. 
The History of Pet Health Insurance
Pet health insurance started sometime in 1890 in Sweden but was not so popular until the dawn of the 1980s. Lassie, a popular star canine became the first pet to be insured in the United States, and ever since then, a lot of pet owners have been increasingly providing a health insurance policy for their pets. In 2019 alone, NAPHIA (North American Pet Health Insurance Association) reported that almost three million pets got insured in North America.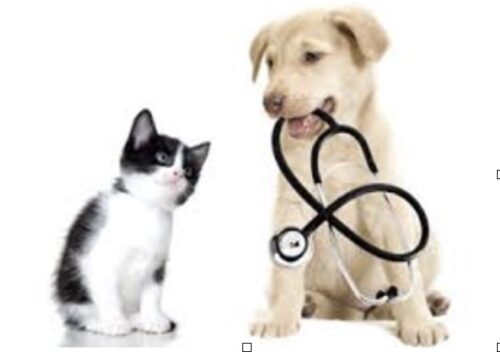 Average Veterinary Care Costs
The strong connection between animals and humans can be traced back into back to the period of human civilizations. Humans later started domesticating wild animals and adopting them as pets. The connection between these pet animals and their owners became so deep that they were often regarded as family members. The recent progress that veterinary science witnessed has prompted vet experts to look out for procedures that will benefit both them and the animals. Although some of these procedures are not so cheap. According to CNBC, PetPlan noted that the typical cost of urgent dogs and cats treatment is anything in between $800 and $1,500. 
Just like humans, pets also have health emergencies. PetCareRx.com stated that the average yearly expense for your pet's vaccines ranges between $18 to $25 while your pet's examination costs range between $45 and $50. 
How Expensive is Pet Health Insurance?
To mitigate annual pet expenses and unforeseen urgencies, a pet owner may purchase an insurance policy. A pet owner has the option to choose either to pay the insurance premium monthly or yearly. Below are some of the factors that influence the price of a pet insurance scheme:
·   Species
Because dogs have more claims filed for them than any other pet, they are often more expensive. Also, the fact that they are bigger than lots of pets contributed to this. 
Certain breeds are prone to some injuries and illnesses. 
Male pets have more claims filed for them than their female counterparts, meaning that they cost more. 
All thanks to the effects of age, insurance becomes more expensive when the pet is older. 
Metropolitan and urban areas have a costlier pet insurance scheme than rural areas and suburbs. 
The Staggering Statistics of the Pet Health Insurance Industry
According to NAPHIA, the average price for health insurance dogs is $48.78/ month while cats have an average health insurance cost of $29.16/month as of 2019. The pet insurance industry is currently worth about $1.56 billion.
Benefits of Having a Pet Insurance Policy for Your Pet
You indeed consider your companion animal as part of your family member. But to the insurance industry, they are just like another property that should be insured to make sure that they are protected. It is for the same reason that pet insurance works just like property insurance, rather than health insurance. Before you go about screaming that your pet is not another random property, it is pertinent that you come to term with the fact a pet insurance policy was made for the benefit of you and your pet. Understanding what these policies entail is a cakewalk when you place it side-by-side with human insurance. The points below are some of the advantages of having a pet insurance policy.
The Freedom to Choose of Vet of Your Choice
In as much as you have a valid license, your pet insurance provider is not in the position to order you on the vet to choose or not to. This program does not include out-of-network vets like those you'll find in our traditional health insurance programs that will choose the doctor you should see and not see.
Many companies are only able to choose one of three tiers. These include the basic or accident-only coverage which covers for sudden illness or accidents. Then we have the wellness coverage that caters for preventive veterinary procedures. Lastly, we have the comprehensive coverage. The plan that you are going for is utterly dependent on what you want for your furry friend.
Conclusion
With more and more people coming to terms with the fact that owning pets have immense benefits to humans, it is only logical that ways of insuring them will spring up. The pet insurance industry is readily increasing as more people own pets. It is also important to know what is covered and what is not covered in your pet insurance policy.