All dogs should wear a collar that is equipped with the proper ID tags to stay safe when they are outside the home. Dog collars are among the most essential items of canine equipment. Therefore, as owners, we should take all necessary steps to guarantee that our dogs get to enjoy a super-comfy collar.As we go over some of the features that will make a collar particularly comfy for your dog buddy, we'll help you to choose one. You should make sure that your dog's collar is comfortable enough to wear for extended periods because they should always be wearing one when theyleavesthe house. 
Wider is often is better because a wide dog collar distributes strain on your dog's neck more equally. Give your dog cushioning a priority. For a more snug fit, some materials, like leather, cause less friction on your dog's neck fur. Choosing well-made collars often lowers the possibility of stitching, rivets, or other collar components causing your dog's skin to itch.

Here are some of the coziest dog collars to keep them secure and in top condition.
Soft Touch Leather Padded Collar –Your dog will feel comfortable wearing this stylish genuine leather collar from Soft Touch. This collar contains a D-ring for attaching a leash and a separate ring for dog tags to keep everything in place for your dog. It is made entirely of brass metal.
Black Rhino Padded Collar:This padded collar from Black Rhino is a fantastic option for owners looking for a comfortable collar that is a step up from entry-level models while still being affordably priced. This collar is made with neoprene cushioning, top-notch hardware, and reflective stitching to keep your dog comfortable, safe, and visible in dim light.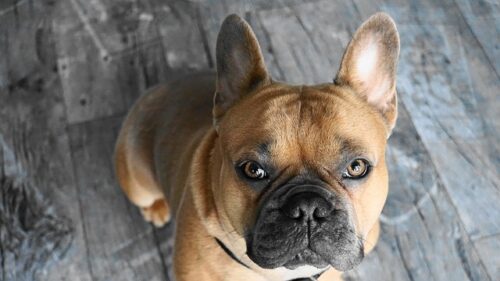 Mighty Paw Padded Dog Collar –This padded collar from Mighty Paw is a cost-effective option that's nonetheless of excellent quality. This collar is ideal for keeping Fido comfortable whether hiking, running, or simply enjoying the great outdoors because it is made from stylish, weather-resistant fabrics. The incorporated neoprene padding also offers an excellent balance of comfort and airflow.
Link AKC Collar –The Link AKC collar is a fantastic tool for keeping your wandering dog safe while yet giving him the comfort he deserves. This collar includes GPS tracking capabilities, light and sound alarms for nighttime walks, temperature alerts for when your dog is in an environment that might be too hot, and many other useful functions.
Nylon Military Collar –This nylon collar is adjustable and perfect for large or powerful dogs because it spreads the force over a wider area than narrower collars do. This, together with the padded interior of the collar, aids in keeping your dog secure and at ease.