Most parents are keen for their children to develop healthy hobbies that they can enjoy in their spare time. All too often these days, kids are stuck in their bedrooms spending hours on computers and digital devices rather than getting involved in healthy hobbies. So, if you want to encourage your kids to do other things as well, it is important to help them to find an exciting hobby they can enjoy.
One of the activities you can suggest is birdwatching, and this is a great hobby for kids for many reasons. You can help your kids by providing access to resources such as the Birdinformer.com bird watching guide, and you can even accompany them on their birding excursions to start with. By introducing your kids to birdwatching, you can provide them with a range of benefits, some of which we will look at in this article.
Some of the Ways Your Kids Can Benefit
There are various ways in which your kids can benefit when they take up birdwatching as a pastime. Some of the benefits are:
Education and Respect
By introducing your kids to birdwatching, you can provide them with access to a hobby that is truly educational and enlightening. Your children can enjoy an immersive way to learn about different birds as they spend time birding. Not only is this a great way to teach your kids about birds and wildlife, but it is also a great way to help them to learn respect for other living creatures. They will develop awe and respect for birds as they learn more and more about them.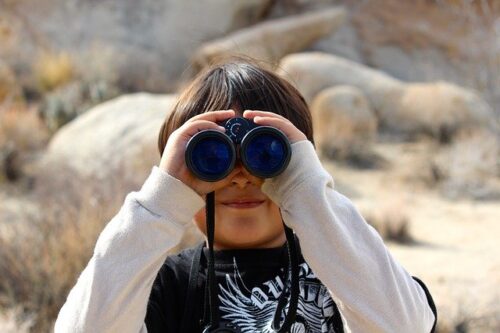 Exercise and Fresh Air
Many kids these days hardly ever go out and get fresh air and exercise. This is something that will eventually take its toll on their mental and physical health. The last thing you want is to have your kids indoors all the time glued to their electronic devices. So, helping them to develop a hobby such as birdwatching can prove invaluable. Your kids can look forward to the many benefits of being outdoor and taking in fresh air. They will also get plenty of exercise as they explore different areas to enjoy birdwatching. 
Nurturing Their Curiosity
We all know that kids are curious, and this is a good thing. The more curious kids are, the more they want to learn, and the more educational it is for them. By getting them involved in birdwatching, you can nurture their curiosity and help them to learn about different birds and species. While computers and digital devices are all well and good in terms of helping kids to get information, sometimes a hands-on approach can prove invaluable, and this is exactly what your child will get when they take up birdwatching.
A Healthy Hobby for Kids of All Ages
Birdwatching is a healthy hobby for kids of all ages. It allows them to enjoy a great pastime that is exciting, educational, and fun. It also means that your kids can get outdoors and enjoy getting plenty of fresh air. 
Author Bio:
Guest Posting Services:
John Black is the Lead Content Marketer at Globex Outreach, mainly responsible for guest posting services. He creates content strategies that help clients connect with their target audience and build strong relationship. 
Additional resources: