Here is a list of games similar to angry birds that not only provide a sheer alternative to angry birds but also allow you to play offline. Unquestionably, angry birds have surpassed all the expectations by superseding most, if not all online games. However, that doesn't mean that angry birds is the only game that meet users' needs. There are few other alternatives to angry birds that you can enjoy by playing offline rather than online. One of the prime advantages of these games is that you don't need to be online all the time. Just plan and play.
Games Similar To Angry Birds
World of Goo
World of goo is one of the best games similar to angry birds in that you have to build large structures by the use of goo balls. Players are globally connected and participate in building these structures. One of the prime objectives of the world of goo is to reach out essential goo balls to an exit-pipe. It is basically a puzzle game that is based on physics. World of goo is compatible to the Microsoft Windows, Mac OS X, Linux, iOS, Android, and WiiWare. The goo balls are available in various combinations and you have to use the best. By using goo balls, players are required to build bridges and towers in order to surmount the effect of gravity.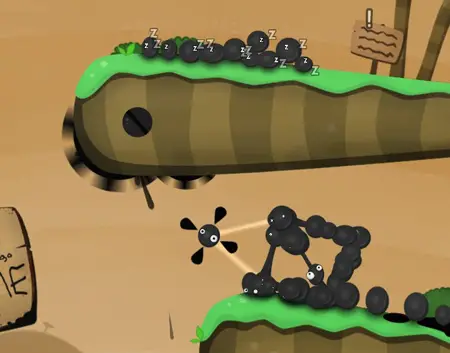 Crush the Castle 2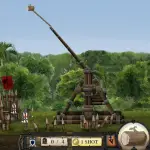 Crush the Castle occupies a rigid position in the list of games similar to angry birds. Armor games, the developer of this game, have also released latest iPhone and iPod Touch versions of this game. The objective of playing crush the castle is to destroy the castle using trebuchet to throw large rocks.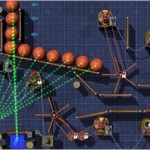 Crazy Machines 1 + 2
Yet another type of puzzle video game that has been developed by the Fakt Software, Crazy Machines 2 is one of the important games similar to angry birds. This game predominantly speaks about solving a simple problem through constructing Heath Robinson or Rube Goldberg-esque machine. There are few items that are available to the players such as springs, ramps, gears, electrical devices, and belts. Points are rewarded to players upon the completion of each puzzle in the form of silver, bronze and gold nut. There are now 200 puzzles in the game.
Doodle Jump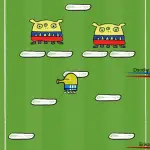 Lima sky published video games similar to angry birds and Doodle Jump is one of them. This game is compatible for Blackberry, Windows Phone, iOS, Xbox 360 and Android. Ever since its arrival, the game has been warmly welcomed around every corner of the gaming zone. Doodle Jump released for an iPad on Sept. 1, 2011. Doodle Jump enjoyed worldwide reputation of selling more than 10,000,000 copies over iTunes and Google Play.
Ragdoll Blaster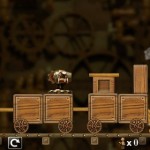 Ragdoll blaster is one of those games that were developed entirely for iPhone and iPod Touch. There are more than 100 levels in total. Players around the world challenge each other by advancing to the next levels.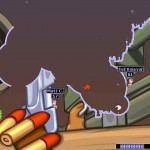 Worms Armageddon
Team17 developed one of the best games similar to angry birds by the name of Worms Armageddon. A single team comprising eight worms against the opposing teams. The objective is to exterminate all worms and defeat the opposite teams. Worms are such that they can jump, walk and swing by rope provided all the necessary items are available. There are vast varieties of weapons used in the game such as shotgun, hand grenade, and bazooka.
All Rabbits Must Die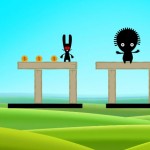 The concept of 'All Rabbits Must Die' resembles too much with that of angry birds. In this game Jack (with his brothers) went out for a picnic when rabbits took all their food.
Crusade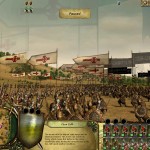 Crusade is one of the games similar to angry birds in which you're an angry mob accompanied with a cannon that must be fired at the attacking monsters. This game has the better graphics in comparison to other games.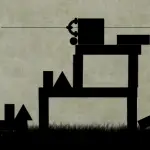 Old Cannon
Old cannon game does not reflect a complete resemblance with angry birds; however, in this game the player is required to shoot and knock it over. The primary objective is to target at strategic points and bring it down. Only three shots are available per round.
Cannibal Casserole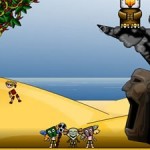 There are several games similar to angry birds that give a slight deviation from the angry birds' concept. Cannibal Casserole is one of them. In this game, players throw an object at a target that has obstacles to resist. Above all, the graphics further adds magnificence to the game.
List of Other Games Similar to Angry Birds
Siege Master
Sandcastle
Ninja Dogs
Sieger (Web)
Bird Strike
Spore Origins and Creatures
The Max Damage
Fragger
Castle Clout Return of the King
Paper Cannon
Soccer Balls
Siege Hero
Castle Clout
Superstar Slingshot