You may experience a sudden surge in the amount of birds near your premises. They would begin to nest in places on your property. Birds can be amazing creatures, however, if they unnecessarily barge into your property, then you need to do something.
In this regard, you can call bird pest control services. These services can be highly beneficial for a number of reasons. This article will take you through the reasons why you should be calling bird pest control immediately.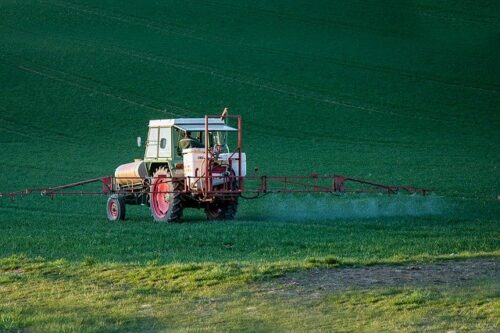 They carry diseases
Droppings of the birds and the nesting materials they leave behind can carry various diseases. These diseases are also transmittable. Such diseases can be transmitted not only to other animals but humans as well. Ectoparasites can be transmitted as well which can pose serious harm, threat and injury to humans. 
Bird droppings can be a serious cause of concern, especially in residential areas. Air handling units and systems are often filled with these bird droppings. It can potentially be harmful to you. 
Contamination
If you are running a business, then perhaps this is the single most important reason why you should hire a bird pest control service. Nesting of the birds can cause contamination to your inventory and food. It can also have a negative impact on the production lines which can result in monetary loss to the business. A lot of operations can be hindered as a result of such birds. Thus, to ensure that no further economic loss is caused to the business, get a bird pest control service such as CTRLPESTS | Pest & Rodent Control. 
Property damage
Cleaning of bird droppings on a regular basis can be a significant cost for any business. It can cost them thousands of dollars. Moreover, these droppings are acidic and therefore, can cause corrosion to materials of the building. Machinery which is being exposed to bird droppings can get damaged. Bird droppings can also cause block drainages. All of this can result in additional costs.
Moreover, bird droppings in itself are not good in terms of aesthetic appeal. It can give a bad impression to the clients and customers. Most importantly, if the bird droppings are on the floor, it can cause the visitors to slip. 
Should you do it yourself?
Birds can reach higher points of the building. It can be dangerous for you to reach such areas. This is why it is not advisable for you  to do it yourself. 
When it comes to professional bird control services, they have the right experience, expertise and equipment to get the job done. They have proper formulations and treatments in place which can help you to get rid of birds and their droppings. They begin with inspecting the premises and thereafter, determining what the issues are. A treatment plan is hereafter devised which can be effectively implemented to resolve the issue. 
Therefore, it is advisable that you hire bird control services for the purposes stated above.