The death of a beloved pet bird is something that no dedicated pet lover would wish to go through. However, a beloved's demise is an inevitable part of life and at some point, everybody has to deal with it. 
No matter how long your pet bird has been with you, the amount of pain and grief you'll have to deal with is said to be insurmountable. As you mourn and linger on that feeling of emptiness and sadness brought upon by the whole ordeal, don't forget that you still need to make preparations for your little buddy's departure on this Earth.
Saying Goodbye To Your Pet Bird
As you prepare to bid your final farewells to your dearest pet, listed are a few steps that you may do to honor their memories and help you cope up with your recent loss:
Have A Funeral
One emotional way of memorializing your pet bird is to have a funeral for them. It can provide great comfort as holding a funeral can be a way of remembering the pets you've lost. Whether you choose to cremate or bury your deceased bird, it's recommended to have a short ceremony that'll gather your family for a few hours and remember your pet's memories in so many ways.
Nowadays, there are companies that help grieving pet owners by providing different cremation and funeral services for pets. By doing the funeral preparations yourself or with the help of others, it's a good way to help you cope with your pet bird's passing, knowing that you've done your best to memorialize them. You can also be at peace knowing that you're able to give them some sort of closure or departure upon leaving this lifetime.
Create A Website In Memory Of Your Pet Bird
If you want their memories to last longer, you can create a website that's specially dedicated to your pet bird. You can write about your journey with them through the years. It might also make you feel better if you'd post videos and photos of your pet online. You can look at them whenever you're missing your little best friend. Not only will this be a comforting way to deal with your grief, but moreover, you'll be busy doing something instead of feeling sad or empty.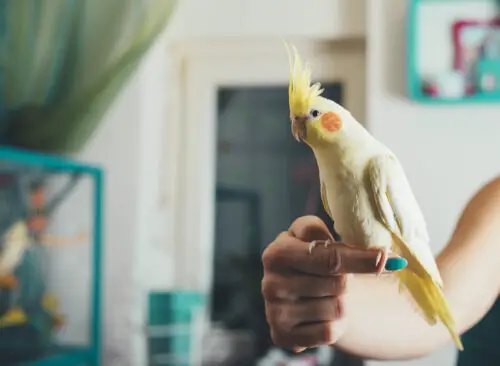 Choose Whether To Bury Or Cremate Them
Although painfully difficult, one choice that you need to make is if the bird will be buried or cremated. If you have a space in your backyard or garden, you can bury your pet bird there using a special box or container. On the flip side, if you choose to have them created, you can look over the web for an urn that can serve as a vessel for your pet bird's ashes. They may also be buried but if you prefer to keep them inside your home, you may do so, too.
If you decide to have them instead buried, you can adorn the grave with flowers that are of the same color as your bird. You can even order a special floral arrangement with their picture at its center. 
Hold A Special Dinner In Honor Of Your Pet
After the funeral or cremation of your bird, you can invite your friends and family to join you in a special dinner held in honor of your pet. You can prepare a compilation of your pet's cutest photos and videos and watch them together with people who matter the most to you. That way, you won't have to be alone immediately after the heartbreaking ceremony. You may also encourage others to share funny or memorable stories that they have with your pet bird. 
Remove Your Pet's Accessories
The pain of losing a pet bird is immeasurable and you might not want to be reminded of their death for the following days to come. You may opt to remove all their belongings and accessories at least until you're ready to see them again. There are pet stores and charitable institutions that would gladly take those stuff off your hands. You can make the donation in honor of your pet so you can still memorialize them in a way.
Conclusion
Your pet bird may be gone but as long as your love for them remains, their memory continues to live on. Preparing for their departure may be painful but you should also see it as a signal of a new chapter in your life. Who knows, when the time is right and you're ready for a new pet bird, you may find yourself in a pet store looking at cute parrots or colorful cockatoos. Next thing you know, you're heading out of the store with a new pet and a cage in tow. 
Until then, keeping the memories of your pet bird in your heart is the best way to memorialize them. Remember that even when they're gone, the love you have for them will always remain the same.